Alpha Jupiter
120 Capsules – Vegan – GMO Free – Formulated Supplementary Sports Food
The Roman god Jupiter was revered for his power…and just so happens to be the father of Mars…sometimes the planets align!  Manly Men – this is for you, if you're not a manly man then you need this to man up.  If your goal is to be as hard as a diamond in a blizzard, or to put a horn on a jellyfish then look no further.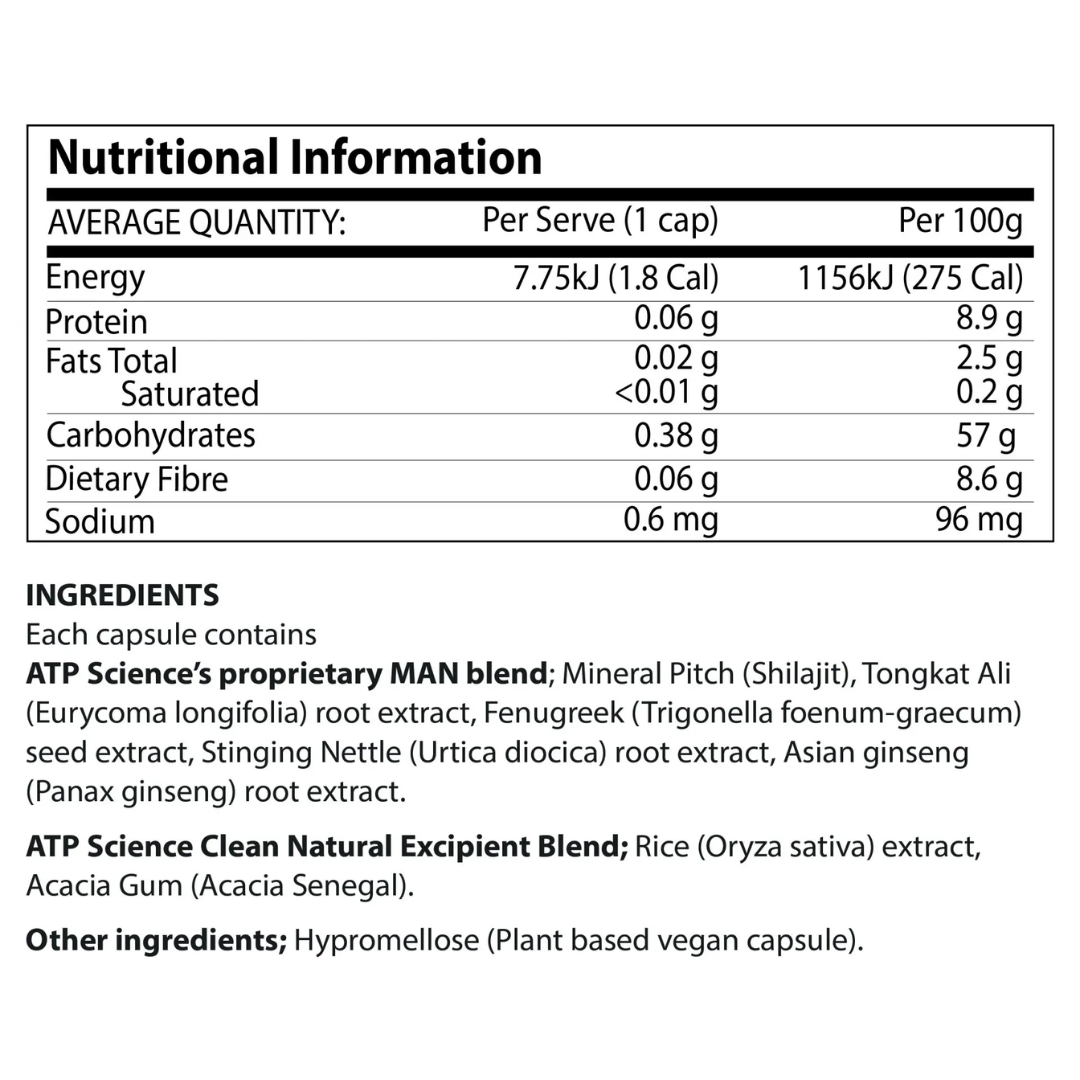 Take 1 or 2 capsules daily with food. Capsules can be opened and sprinkled onto food or added into smoothies as desired.
Should only be used under medical or dietetic supervision. Keep in a cool dry place away from direct sunlight. Not suitable for children under 15 years of age, pregnant or breastfeeding women. This food is not a sole source of nutrition and should be consumed in conjunction with a nutritious diet and appropriate physical training or exercise program.
Contains our ATP MAN formula with Shilajit, Tongkat Ali, Fenugreek, Stinging Nettle and Panax Ginseng.
High quality ingredients at optimal doses, we have tested all forms of Shilajit and this is the only one that meets the ATP gold seal of approval.
Alpha Jupiter is results driven to help restore balance in the body.
Payment & Security
Your payment information is processed securely. We do not store credit card details nor have access to your credit card information.