30 Serves.
Clean Greens is your once-a-day nutrition booster to ensure you're getting all the essential vitamins and minerals, prebiotics, probiotics and antioxidants your body needs each day. Perfect for people on the go, Clean Greens is bursting with 78 nutrient-rich superfoods to increase your dietary diversity, boost vitality, enhance overall wellness and improve digestion.
With a refreshing tropical flavour, simply mix with water, add to shakes, smoothies and smoothie bowls for an instant nutrient hit.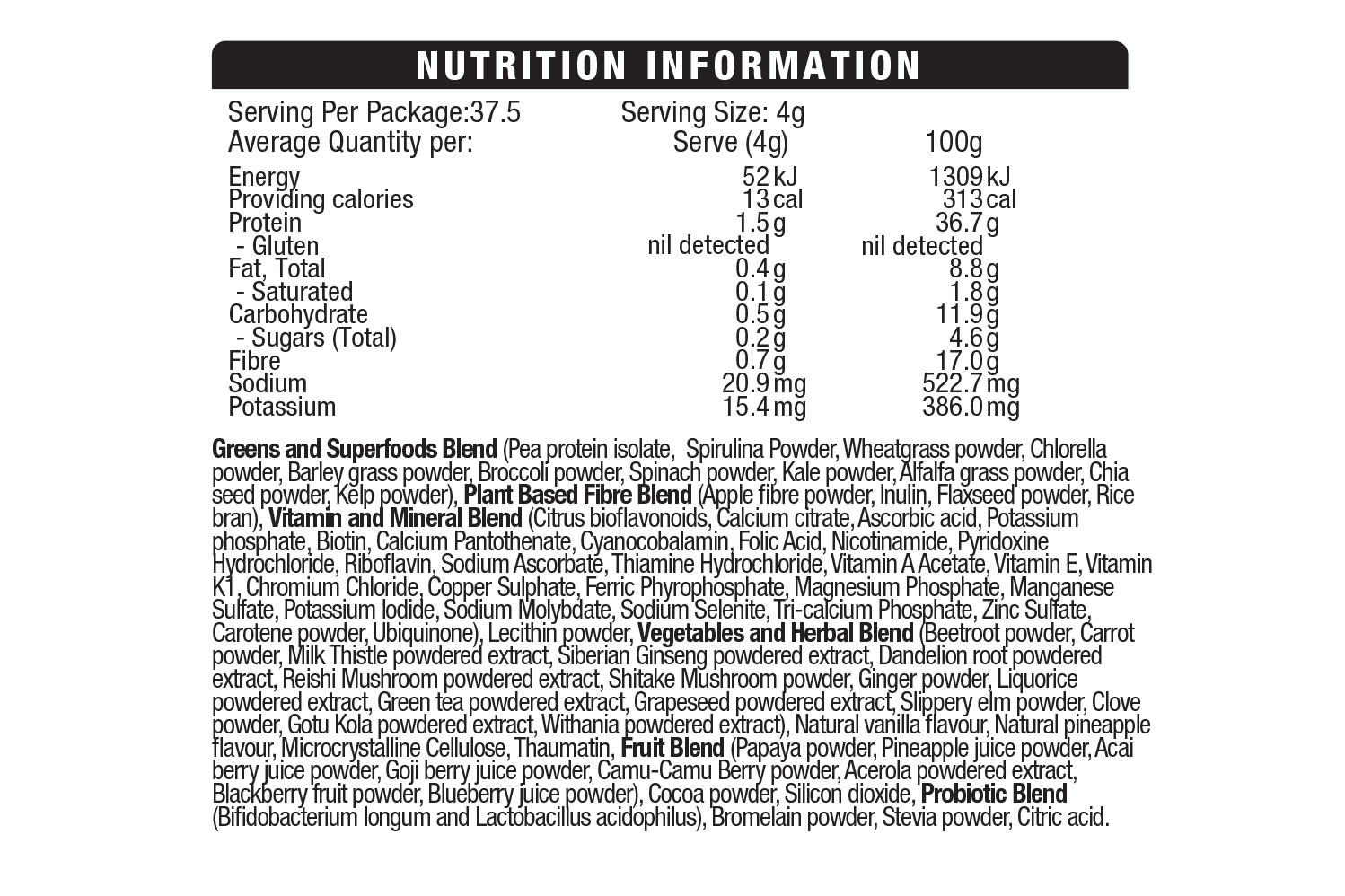 Mix 4g (1 teaspoon) with 100-150ml of water and consume immediately.
78 different high nutrient super foods and ingredients
No Artificial Colours, Flavours & Sweeteners
Non-GMO
Gluten and Wheat Free
Payment & Security
Your payment information is processed securely. We do not store credit card details nor have access to your credit card information.