Ghost Gamer - 40 Serves.
Let's be honest, we've all pancaked dropping into Verdansk at least once, but that was then, this is now. Introducing GHOST® GAMER, the perfect combo of brain-boosting nootropics and natural energy delivered in true GHOST® form…SICK design, EPIC flavors and a STACKED, fully transparent formula. Regardless if you're dropping in for a round of BR with the squad, driving the lane in 2k or squaring up a PK in FIFA, GHOST® GAMER delivers.
GHOST® Full Disclosure Label
1600MG nooLVL® (per two scoops)
1000MG L-Tyrosine (per two scoops)
500MG Cognizin® Citicoline (per two scoops)
150MG Natural Caffeine (per two scoops)
AstraGin®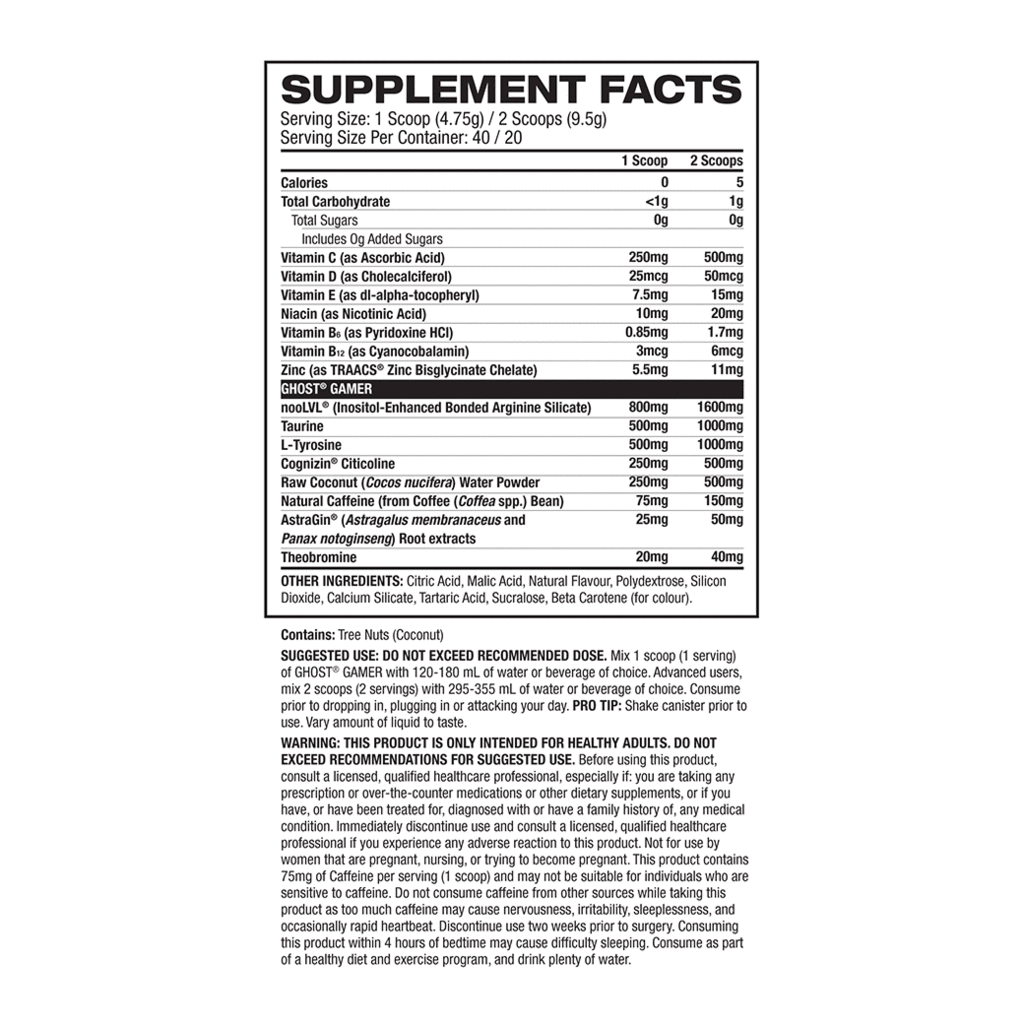 Mix 1 scoop of GHOST Gamer with 120-180mL of water or beverage of your choice. Consume prior to dropping in, plugging in or attacking your day!
Enhances focus
Improves mood
Boosts cognitive performance and energy
Payment & Security
Your payment information is processed securely. We do not store credit card details nor have access to your credit card information.