Get ready to be truly blown away as this product comes in delicious flavour, is low carb and low fat with no artificial flavours, colours or sweeteners. Each serve is packed with 20g of protein and full of vitamins, minerals and antioxidants from a high quality roasted peanut protein also with high fibre to make you feel fuller for longer and improve digestive health. Muscle nation have also added Glutamine to help your body repair, build muscle tissue as well as immunity support. This product is perfect for in the morning or as a snack anytime to keep you full, satisfied and reduce cravings.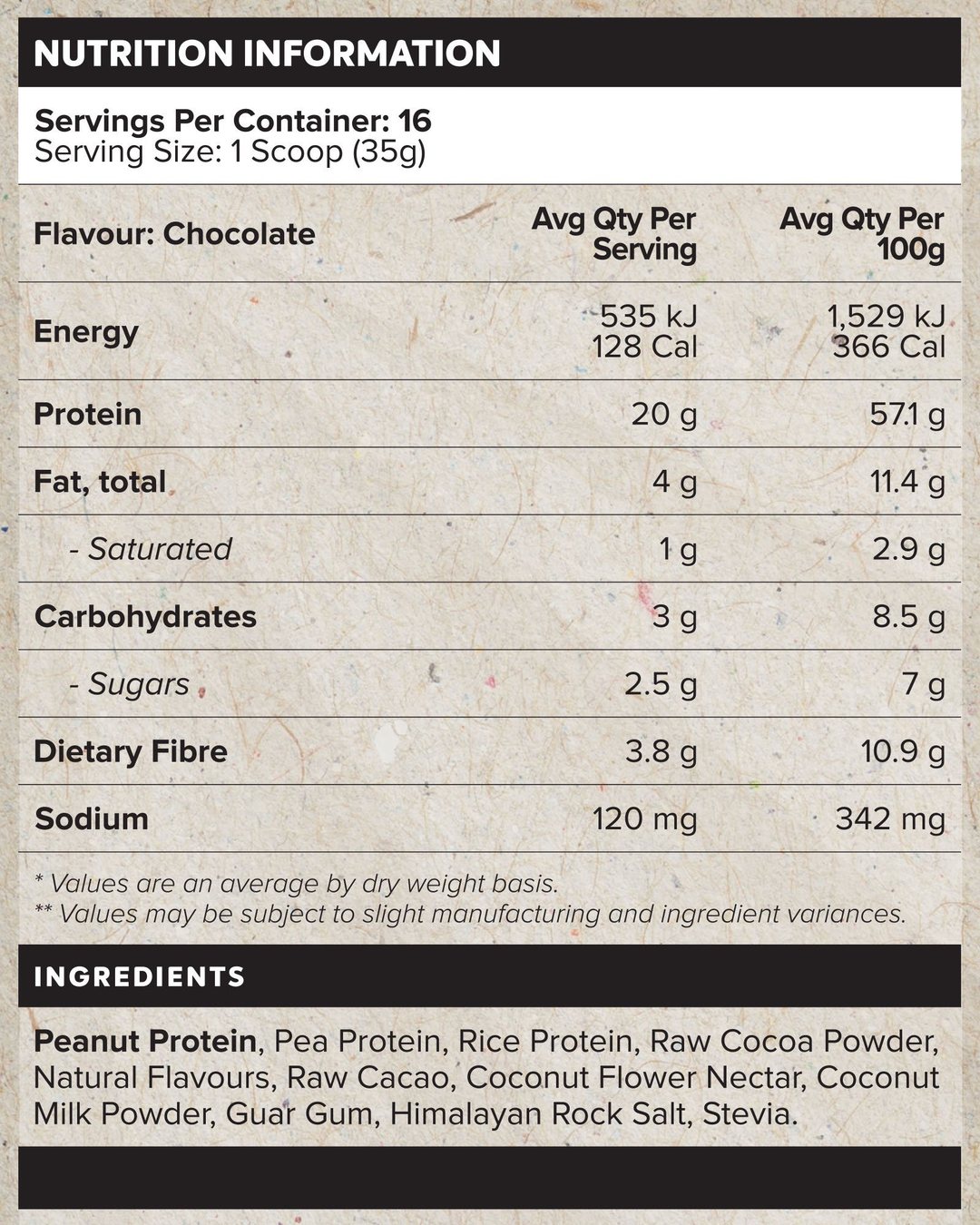 Directions of Use: 1 heaped scoop (35g) in a shaker with 250 - 300mL (depending on your taste preference) of cold water and shake well.
Amazing Taste! Very smooth & creamy.
20g Protein, Low Carb, Low Fat
8g BCAAs + EAAs
3.5g Glutamine.
4g Fibre.
100% Natural, NON-GMO.
No artificial flavours, colours or sweeteners.
No Gluten, No Dairy (no lactose).
Vegan Friendly.
Gut Health ingredients.
Australian Made.
Payment & Security
Your payment information is processed securely. We do not store credit card details nor have access to your credit card information.