Featuring Ambrosia Collective's Banana Maple French Toast Plant Protein! 
Enjoy the guilt-free pleasure of our Snack House Keto Cereal. Each bowl of Keto Cereal has 15g of protein, 9g net carbs, and only 120 calories. Be careful though, once you open this bag up you may not want to put it down! These are the perfect snack for low-carb diets, keto diets, and anyone who likes tasty snacks. Our Keto Cereal is also ideal for busy families, and they are good for the whole family. Keto Cereal is the best option as an alternative to unhealthy cereals for kids' breakfast or as an after-school snack or sports snack. Compare our Keto Cereal to the label of any other breakfast cereal, and we will come out on top! Fewer carbs and fat, with more healthy protein!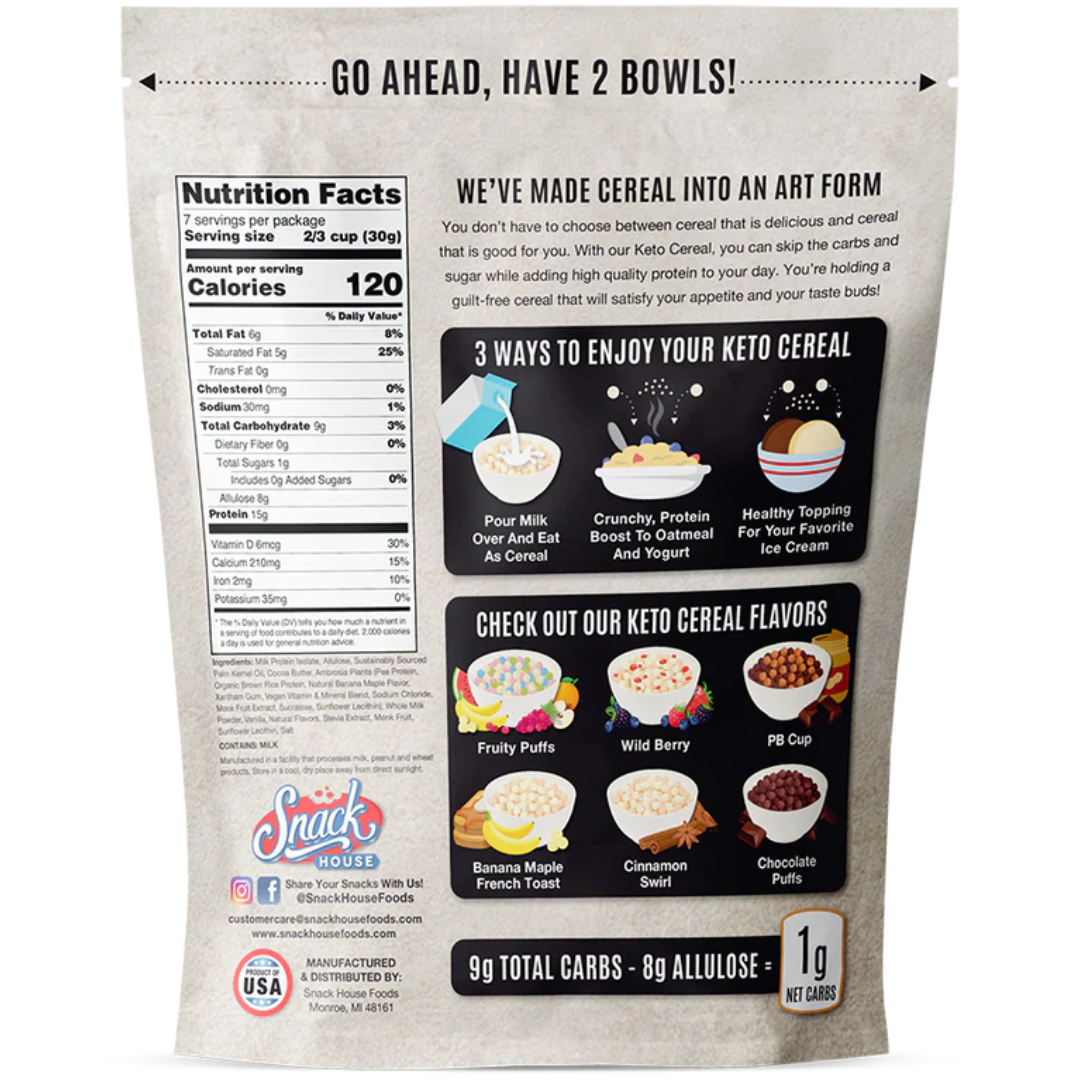 3 ways to enjoy your keto cereal:
Pour milk over, and eat as cereal
Add to yoghurt or oatmeal, for a protein crunch
Healthy topping for your favourite ice cream
... Or simply straight from the bag!
Guilt-free snack
15g of protein, 9g net carbs, and only 120 calories.
Payment & Security
Your payment information is processed securely. We do not store credit card details nor have access to your credit card information.