Irregular gut permeability – sometimes referred to as "leaky gut" – means molecules that would otherwise be too large to cross the gut mucosa are mistakenly absorbed into the bloodstream, which can often result in food allergies, autoimmune processes, and other systemic symptoms. The nutrients and botanical ingredients in Perma-Clear promote normal gut permeability.* The Perma-Clear formula also helps maintain normal inflammatory processes in the intestine, supports the gut's immune function, and nourishes the beneficial gut flora of the intestinal tract.*
Glutamine nourishes and soothes intestinal mucosal cells; N-acetylglucosamine (NAG) promotes the gut's normal mucus layer and the growth of desirable Bifidobacterium bifidum; ginger provides antioxidant activity; and quercetin dampens histamine release.* Bacillus coagulans also promotes the growth of beneficial gut flora and Saccharomyces boulardii stimulates immune function in the gut.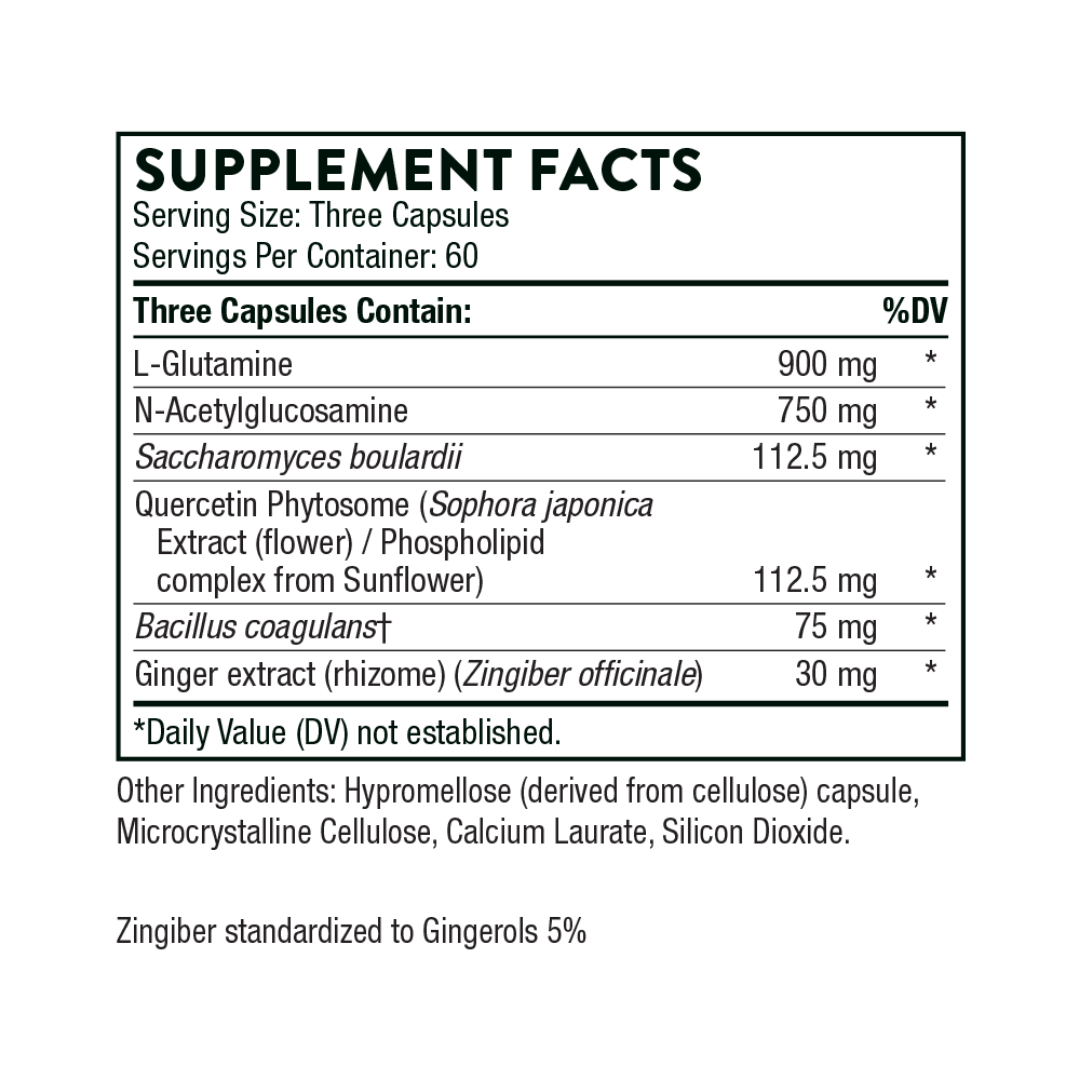 Take 3 capsules two times daily or as recommended by your health professional.
Promotes beneficial gut flora and provide comprehensive support for a healthy gut barrier
Perma-Clear offers comprehensive support for a healthy intestinal lining.
It supports immune function in the gut, and provides nutritional support for "leaky gut.
Payment & Security
Your payment information is processed securely. We do not store credit card details nor have access to your credit card information.